Watch the Film
Watch the Film
All the DVDs and related materials of 311 Documentary Film Archive have been preserved in The Yamagata Documentary Film Library.
These DVDs and materials are stored in closed stacks and accessible only within the Film Library. Please ask at the reception desk for the item you are looking for.
◎

About the library

The Yamagata Documentary Film Library was established to collect and preserve films from the Yamagata International Documentary Film Festival, among others. It is available for the convenient use and appreciation of citizens and film lovers. The library has a full complement of facilities including a theater, individual video booths and related printed materials.
◎

Access

<Address>
100 Hirakubo, Yamagata City 990-0076 JAPAN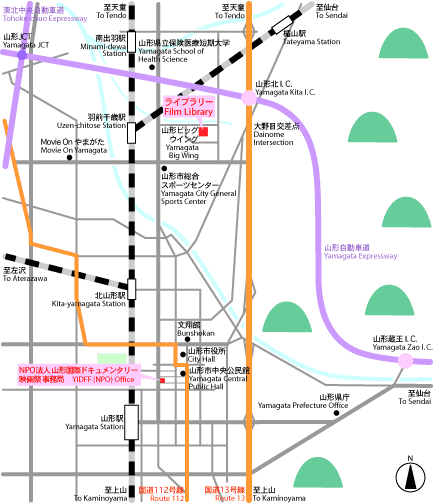 From Yamagata Station
approx. 20 mins by bus, approx. 15 mins by taxi.
From Uzen-chitose Station
approx. 20 mins on foot.
<Library Opening Hours> 10:00–17:00
*Closed: Mondays, Tuesdays (excluding public holidays), New Year's holidays