A Story for Grown-ups: Taro from the Land of Tsunamis
大人の童話「津波の国から来た太郎」
Uenaka Atsushi
Japan/34min./2014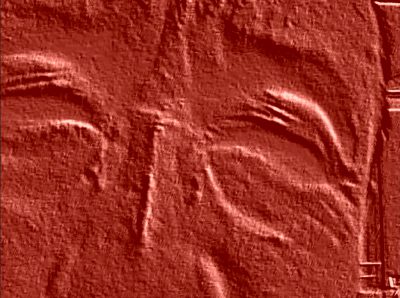 My wife's parents house got washed away by the giant tsunami on March 11 2011. Mother-in-law and other family members barely escaped being swallowed by the waves, but they had to evacuate to shelters, which dramatically changed their lives. Inspired by the miserable events actually happened around myself, I create a story about imaginary protagonist Taro to make this documentary. I call this type of film as 'virtual documentary'.
Although his family has been missing due to tsunami, Taro recovered from the depths of despair and started working at the work site of decommissioning nuclear reactors in order to acquire the meaning of life. However, Taro was exposed to a large dose of radiation there and laid off. He then went to "Tokio", a city thousand-miles away from his hometown, to look for his missing family. After hopping from one job to another and wandering around the city, he withdrew into the "world of a sack". Through the years living in such a closed world, his disease caused by radiation exposure gradually ruined his body.
This film is dedicated to many people who died with deep chagrin after sufferring wounds from the disaster.
Title in English
A Story for Grown-ups: Taro from the Land of Tsunamis
Title in Original Language
大人の童話「津波の国から来た太郎」
Director(s)
Uenaka Atsushi
Director's Bio/Filmography
Director Uenaka Atsushi has directed six documentary films since 2012. His debut film "Aru natsu no kumo" won Special Jury Prize at Abeno Human Documentary film festival 2012. Uenaka has been making 'virtual documentaries' which depict stories between fiction and reality such as "A Story for Grown-ups: Taro from the Land of Tsunamis".
Year of Completion
2014
Nationality of the Film
Japan
Running Time
34 min.
Aspect Ratio
Video: 4:3
Color
Mixed
Screening Format
Shooting Locations
Shooting Dates/Periods
Names of Characters
Language of Commentary and Dialogue
Japanese,
Subtitles
English,
Date of First Public Screening
2014/8/15
Place of First Public Screening (Country)
Date of First Public Screening in Japan
Previous Screenings at Other Film Festivals and Events
Staff Credits
Script: Yoshida Takuya, Uenaka Atsushi
Photography: Okano Toshimichi
Editing: Yamaguchi Keiichi
Sound: Kumakura Yoshio
Music: Planet Okada

Producer
Uenaka Atsushi
Distributor / Distribution Company
Official Website for the Film
作品URL(視聴可) 日本語版:https://www.youtube.com/watch?v=S-JxjP4xYXE、英語版 English subtitled version: https://www.youtube.com/watch?v=zQixQ1dZNNI
Other Online Access to the film
Screenings at the Past YIDFF Programs and Events

None